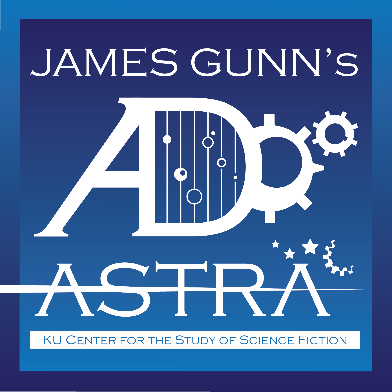 James Gunn's Ad Astra combines the best parts of creative magazines and scholarly journals and brings them to Web. This site will showcase the imaginations of creators and fans, and will show the research and study of scholars inspired by speculative fiction.
Our initial publication launched in June of 2012. Ad Astra will maintain a stream of content through the year, depending on availability and quality of submissions. All submissions will be reviewed by volunteer readers and editors, as well as the advisory board. All articles will be reviewed by peers.
We are a volunteer organization inspired by the Center for the Study of Science Fiction at the University of Kansas. We maintain an ongoing partnership with the CSSF's educational outreach program, AboutSF.